Favourite Films
- Stephen Leather

Murder In Mind
Murder In Mind was created by my good friend and best-selling children's author Anthony Horowitz and produced by TV legend Paul Knight. It was a great idea, effectively Columbo without Columbo, where each individual murder mystery is shown from the point of view of the killer. There were guest actors each week and it was fun to work on. I did four and half episodes spread over the three series. Why the half? That was because Anthony hated one episode I wrote, Flashback staring Patsy Kensit and Nigel Havers, and redid it, so we share the credit. I really enjoyed working on the show, and we were all sad when the BBC decided to end it after series three. I got to meet great actors like Tim Healy and Steve Macfadden and as always Paul allowed me full access to the set and the editing suite. Most of my episodes were edited by my great mate Nigel Park, one of the best editors in the business.

The Stretch Directed by Frank W. Smith
When career criminal Terry Greene is sentenced to life for a murder he didn't commit, his wife has two choices. To walk away from the criminal empire he'd built up, or to take it over. To become as big a gangster as her husband ever was.
So far as Samantha "Sam" Greene was concerned, there is no choice. All the family's assets are tied up in the business, and family means more to her than anything else in the world.
But being a gang boss doesn't come easily to Sam, not when other criminals are trying to take over what's left of her husband's empire and she's not even sure which of his friends and associates she can trust.
She has problems on the home front, too. An abusive son-in-law and a teenage daughter heading for the wrong side of the tracks. With creditors lining up to bankrupt her and her husband's rivals circling like blood-hungry sharks, Sam finds herself forced into a corner. Her only way out is to prove that she's as tough as any of the men she's up against. And to beat them at their own game.
As Sam gets drawn deeper into a world of drug-dealing and counterfeit money, she realises for the first time the true extent of her husband's illegal activities. And she has to answer two burning questions - can she get her husband out from behind bars? And should she?
The Stretch ran as a two-parter on Sky TV and got great reviews. It's available on a single video in shops and through Amazon.co.uk.

The Usual Suspects Directed by Bryan Singer
An Oscar-winning screenplay with a twisting plot that gives nothing away as a Customs agent sets out to uncover the truth behind an explosion on a foreign cargo ship in a Californian harbour. Gabriel Byrne, who lives near me in Dublin, is on great form, and Kevin Spacey gives an awesome performance that changed his career forever.

Point Blank Directed by John Boorman
One of the all-time great revenge movies. It was Boorman's first film and he produced an awesome performance from Lee Marvin as Walker, the betrayed thief who just wants his money back. The remake Payback, starring Mel Gibson, doesn't even come close to the menace and brutality of the original.

Brazil Directed by Terry Gillam
Gillam, a former member of Monty Python's Flying Circus, goes completely over the top in this surreal comedy about a governmental clerk who is branded a terrorist by mistake in a world where bureaucracy has gone mad. His only salvation lies in a freedom fighter and heating engineer played by Robert De Niro.

La Confidential Directed by Curtis Hanson
Screenplays don't come any better than this and it richly deserves its Oscar. The story is based on several of James Ellroy's thrillers, including L.A. Confidential, The Big Nowhere, and White Jazz. Kim Basinger picked up an Oscar for Best Supporting Actress for her portrayal of a conflicted femme fatale, and it's packed with great performances from the likes of Russell Crowe, Guy Pearce, Kevin Spacey and James Cromwell, playing LAPD officers of varying stripes.

Chinatown (Special Edition) Directed by Roman Polanski
Along with LA Confidential, a must-see for anyone wanting to write a private eye screenplay. The twists and turns of Chinatown mean you can't look away for a moment as private eye Jake Gittes (Jack Nicholson) tails alleged adulterer Hollis Mulwray. What starts as a simple case of adultery becomes a massive conspiracy involving incest and corruption, but no real explanation for the title of the movie.
This special edition of the video comes with a 15-minute documentary on the making of the movie.
Enter The Dragon Directed by Robert Clouse
One of my all time favourite movies. I saw it for the first time when I was studying karate in Manchester and have watched it more than twenty times since. It's got the best kung fu fight scenes ever. The film, Bruce Lee's last, was an American-Hong Kong co-production, with Lee starring as a British agent sent to infiltrate the criminal empire of bloodthirsty Asian crime lord Han through his annual international martial arts tournament.

Buffy The Vampire Slayer Directed by Frank Rubel Kuzui
Very much tongue-in-cheek and nowhere near as dark as the TV show of the same name. Kristy Swanson stars as the Valley Girl who discovers that she belongs to a line of ancient vampire-killers. She's trained in the art of slaying by Donald Sutherland and let loose on master vampire Rutger Hauer. It's great fun with a knockout soundtrack.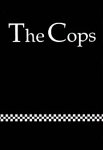 The Cops - Series One
The Cops is the BBC's answer to ITV's long-running police drama series The Bill and it's a thousand times better. In recent years The Bill has become little more than a soap opera but The Cops is gritty and realistic, shot in a documentary 'fly-on-the-wall' style. The dialogue is spot-on and the characterization so perfect that you often forget that it's a drama and not a documentary. This edition has the entire first series on four cassettes.
Episode 1: Probationary policewoman Mel Draper, seriously hung-over and worse for wear following a night out with her mates, is called to investigate a suspicious death following complaints from a neighbour who notices a foul stench coming from the flat above.
Episode 2: Giffen attempts to reason with a suicidal man on the roof of a department store. Danny, after rescuing a damsel in distress, finds himself engaging in a bizarre sex game, brought on by the excitement provoked by his policeman's uniform.
Episode 3: Colin's attempts to stay out of trouble are thwarted when he reverses into a minibus taking a group of girls out on a hen night. Mel is taken aback when she meets her mates queuing up to go into a club and who are obviously uncomfortable about being seen with a policewoman. Mike and Natalie have a narrow escape when they come face to face with a man wielding a sawn-off shotgun.
Episode 4: It's the day of Mike's stag night, and Mike, Natalie and Mel are called to early morning domestics on the Skeetsmoor Estate. Later, at his stag party, Mike gets increasingly drunk and morose and then realises that his feelings for Natalie run far deeper than merely professional.
Episode 5: Natalie is called to a store selling baby goods where a heavily pregnant woman has been caught on camera stealing a pram. Meanwhile, Danny is called to investigate an alleged missing child. The child's father fears that his daughter is in danger after his ex-wife fails to return her, a suspicion that is later confirmed.
Episode 6: Mel and Jaz are in trouble. Mel has not performed particularly well during her probationary period, and Giffen is given the go-ahead to sack her if the need arises. Jaz attends a theft at a corner shop. He recognises the assailant and refuses to chase him down the street. The Asian shopkeeper is not happy and vows to file a complaint. Dean responds to a disturbance on the Skeetsmoor Estate and gets a serious beating. Despite four radio calls for help, no-one goes to his assistance.
Episode 7: Responding to a reported burglary, Mel and Jaz are met by the young man who lives at the address who assures them that it is a false alarm. Called back to the same property, they later meet the lady who actually owns the house and who insists that she lives alone. Natalie gets the opportunity to settle an old score with tragic consequences.
Episode 8: Tensions are running high on the Skeetsmoor Estate. Rumour has it that Skillet was beaten up in custody before he died. Colin is worried that Dean is out of control as he can't resist having a go at mourners as they leave Skillet's funeral. Danny attends the funeral to offer his condolences to the family. Things turn ugly as the storm brewing all day eventually breaks.